WINDED
https://winded.inttodouble.com/
TL;DR
View multple Tailwind breakpoints simultaneously.
Why?
It's inefficient to constantly adjust the size of your browser to test every permutation of breakpoint/orientation known to mankind.
WINDED fixes this by iframe-ing your website across multiple breakpoints at once, letting you see everything at a glance.
With a 4K monitor, every Tailwind breakpoint fits on a single screen!
Game-changing and sanity-restoring.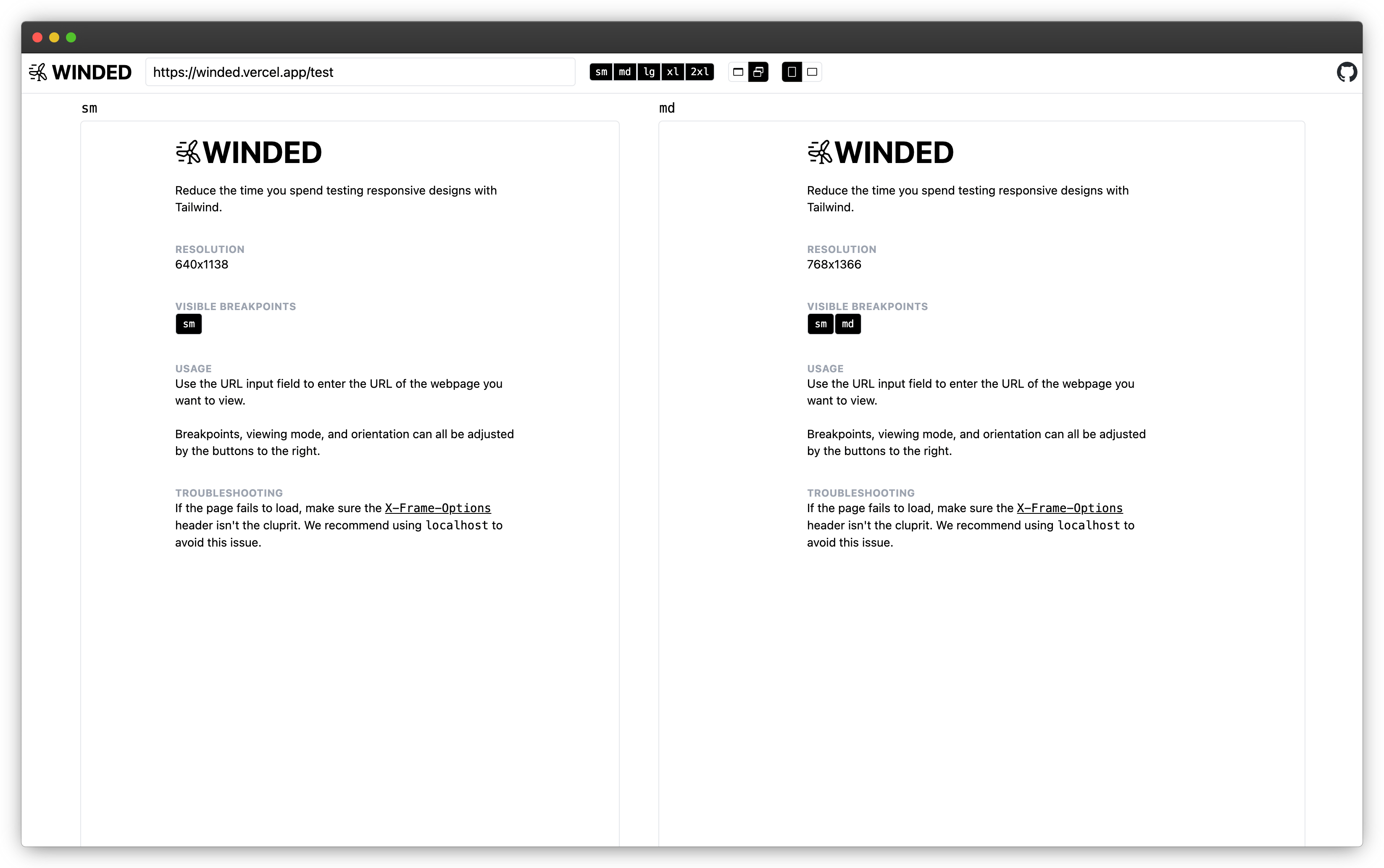 ---
If you like this, join the
mailing list
and follow
@IntToDouble
on Twitter to continue exploring your relationships with time, energy, and money.